Office 365: Work easier, work together and worry less!
Revolutionize the way you work with easy access to productivity tools and complete collaboration between team members. Whether you're working in your office or on the go, with Office 365 you get a familiar, top-of-the-line set of productivity tools. Office applications – always the latest versions – let you create, edit, and share from your PC/Mac or your iOS, Android™, or Windows device with anyone in real time.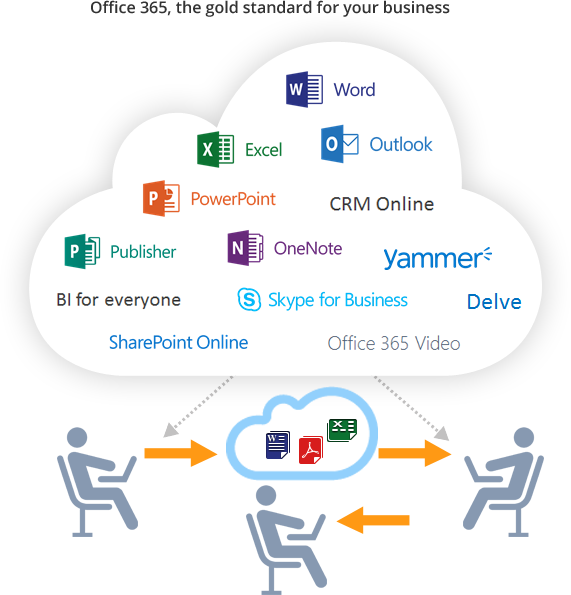 Protect what you value the most
Your data – secure and in your control
All the compliance features you need, in one place
Access to 24/7 real-time support for critical issues
Work the way you want to
On-the-go access to files, emails and conferencing along with 1 TB Storage
Consistent, familiar and synced experience across phone, tablet and desktop
Create and edit documents in real time with colleagues
How we help you implement Office 365
Migration & Implementation
Different types of migration scenarios : Cutover, Staged, Hybrid
Cloud to Cloud data transfer
SharePoint customization
Yammer integration
Skype integration with your On Premise Video Conferencing/Voice setup
Power BI integration for data analytics
Training & Support
Post migration support as per your desired service model
Training portal and video library
Plans & Service Offerings
We offer a variety of plans and bouquet of services appropriate to your objectives.
Check out our ecommerce solutions